My dilemma: The burden of knowledge
Together with her PhD student, Trine B. Haugen was doing research on cancer, but something else also emerged in the analysis of patients' genes.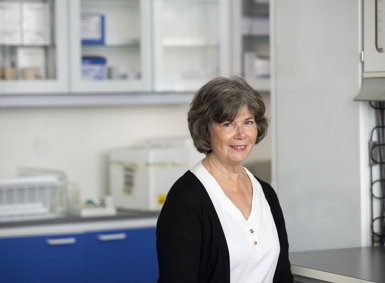 First published in Norwegian on 9 May 2022.
'I felt a bit stressed when my PhD student told me what she had found', says Haugen, professor of biomedicine at OsloMet.

Can variants of certain genes indicate the risk of a certain type of cancer? That was the question the PhD student originally asked herself. As in life, it is not uncommon in medical research to find something other than what you are actually looking for.

The test results of one of the patients were showing a rare genetic variant. A serious disease would likely develop in adulthood, and there was no treatment.

The disease was far outside the field they were researching, and Haugen points out that it was only because of the PhD student's vigilance that the significance of the unusual gene variant became apparent to them.
Ignorance is bliss?
What do researchers do with such accidental findings? Should the participants be told that they have a high risk of developing a certain disease at some point in the future? This question has become increasingly pertinent as genetic research finds out more about us.

'It's one thing to have a disease that you can do something about, it's a completely different thing to have a disease that you can't do anything about. This was a real dilemma for us', says Haugen.

She sought advice from colleagues, including a specialist in the field. He believed that being told such a thing was no trifling matter, and the person concerned should receive genetic counselling.

'The advantage of being informed of such a risk would be that the diagnosis could be made more quickly at the onset of symptoms. The disease can be confused with other disorders. However, it would also be a burden to live with the worry of developing a disease for which there is no treatment, even before the symptoms are noticeable', explains Haugen.

Haugen reported the finding to doctors at another institution in the project, who passed it on to the patient's GP. She was thus out of the loop, but was back in the frame when, several years later, the specialist health service requested information about the analysis methods used in the project.

She was also informed that the participant in question had developed the disease. Until the symptoms appeared, the participant must have been living in apprehension because no information or genetic counselling had been given.
Impossible to have a full overview
Haugen says that she often has to deal with what are referred to as 'abnormal findings'. It may be that a value in a blood test is outside the reference range.

'As a rule, the implications are not serious. Sometimes we suggest that the participant contacts their GP', she explains.

Haugen's experience with the rare disease has made her more aware of accidental findings. She thinks through various situations that could arise, whilst also acknowledging that it is impossible to prepare for all possible scenarios.

In a new genetic project that Haugen is preparing to work on, the Regional Committees for Medical and Health Research Ethics (REK) have asked the researchers to take a precautionary approach to their communication with participants. REK would like it made clear in the information letter that accidental genetic findings can occur, and that participants can choose whether they want to be notified of such findings.

'Informed choices like this are important. All the same, it's going to be a dilemma for someone, and now more so for the participants', Haugen points out.
Translated by Akasie språktjenester AS.