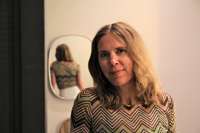 Director Helene Ingierd:
- This is what we will focus on in 2023
The role of supervisors and international cooperation are the two priority topics for the committees this year. There will also be several new resources for the research institutions.
In the spring of 2023, the National research ethics committees (FEK) will finalize a guide for the research institutions on the handling of misconduct cases and the handling of other research ethics matters, according to Ingierd.
FEK will also publish a guide on training in research ethics in 2023, which summarizes the research literature in the field and which will give the institutions recommendations on how the training should be organized and carried out.
In a longer perspective, FEK wants to contribute to the development of specific training for supervisors.
Animation movie teaches children about research participation
The movie teaches children and young people about their rights as research participants. It was made by the CO:PE project (UiO) in cooperation with the National Research Ethics Committees' project group for training resources.