New guidelines for ethical research on human remains
The National Committee for Research Ethics on Human Remains (Human Remains Committee) has just published a new and revised version of their guidelines.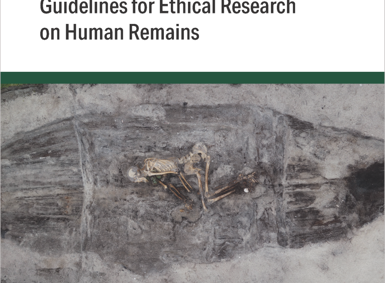 The guidelines were first published by the Human Remains Committee in 2013 and this is the fourth version.
In the revision work, the committee placed particular emphasis on structure and framework, as well as how various factors, such as the Research Ethics Act, open science, Big Data and increased focus on repatriation, affect the guidelines. It has also been a priority to clearly emphasize research ethics as a foundation for good research on human remains.
The most prominent change is a reorganization of the guidelines into two parts: «Part A: Recognition, consideration and context» and «Part B: Analyses, results, dissemination and repatriation», and the introduction of four new articles: destructive methods and verifiability (article 8), data management (article 9), repatriation (article 10) and visual dissemination (article 11). In addition, an introduction and appendix have been added.
Read the guidelines here: Guidelines for Ethical Research on Human Remains