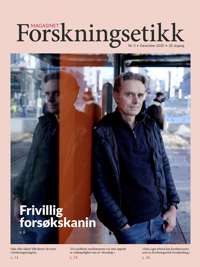 2020-3
The Magazine Research Ethics
Norwegian researchers are using the controversial CRISPR-method for gene editing.
From this issue we give you an article on CRISPR - the Nobel Prize awarded method that is still much debated for ethical reasons. And we take a look at the debate on the decline of science in the 1830s UK.
For the full Magazine, please go to our Norwegian pages.